Welcome to Light Journey Music, independent label and publisher of high vibrational frequency. Featuring music by Anaamaly (a sound healing project by Phil Strickland), award winning ambient artist and meditation soundscape designer.
Phil's music is centered around specific intentions and frequencies to heal and create space for inner exploration. His music can be heard around the globe on Spotify, Pandora, Apple Music, US and international airlines, overhead music channels, radio, and YouTube.
Influences and Inspiration:
Having explored various genres throughout his musical career such as hip-hop, chill-out, electronica, ambient, dub, and new age, Phil began experimenting with more relaxing styles of ambient music in early 2015.

Early Releases:
His initial discoveries can be found on Urban Metta, Vol. 1, released in early 2016 on his independent label, Planet27Music (now Light Journey Music) with distribution by Heart Dance Records.
By late 2017, Phil followed-up with Urban Metta, Vol. 2 which landed a long-term placement on the "Pure Ambient" playlist curated by Apple Music.
Honors 
 Ambient Music Guide's Best Albums of the Year
Urban Metta, Vol. 1 (2016)
Urban Metta, Vol. 2 (2017) 
Yogabasics' Best New Music for Yoga 
Urban Metta Vol. 1 (February 2017)
Urban Metta, Vol. 2 (October 2017) 
Global Music Awards 
Urban Metta Vol. 1 (Bronze)
Urban Metta, Vol. 2 (Silver) 
One World Music Radio Best Ambient Album of 2017 Nomination
Urban Metta, Vol. 2.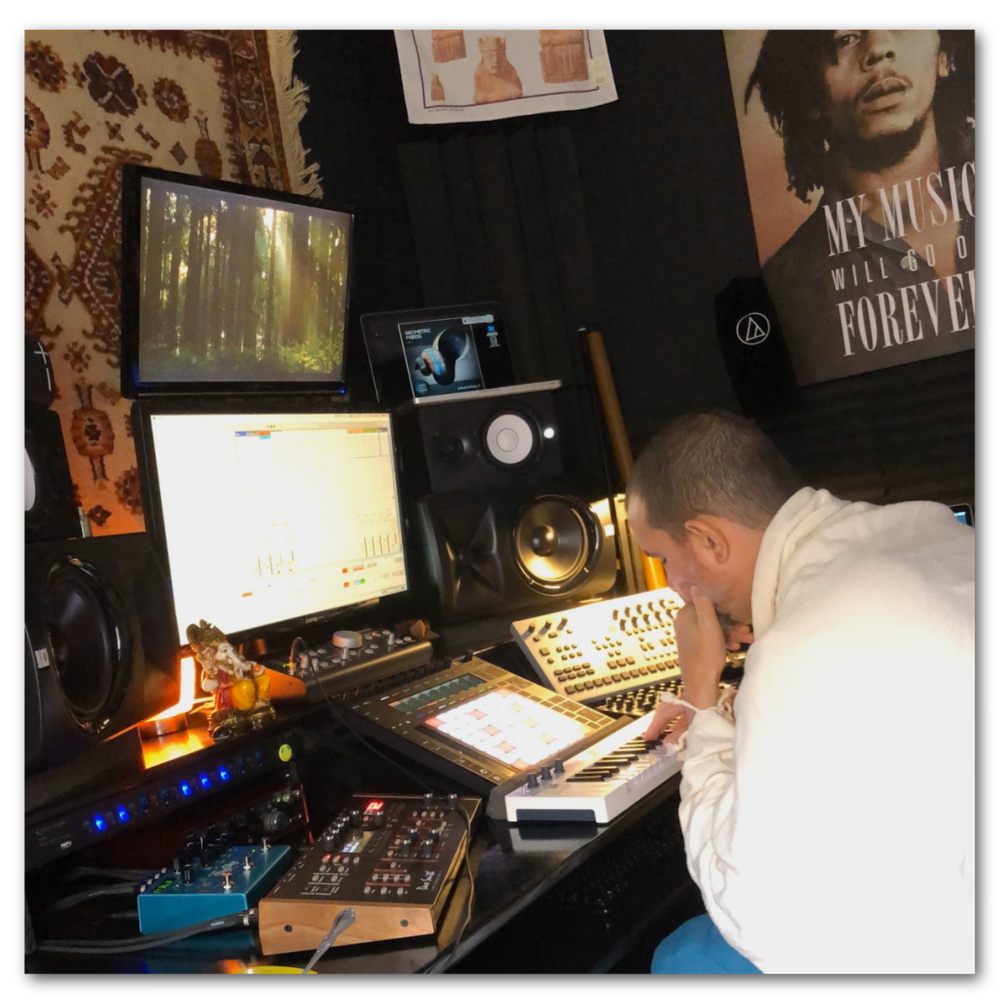 If someone were to ask me, "What is the point of my music?", I would tell them it serves as a bridge for the seeker to cross in search of the Truth.
- Phil (Anaamaly Music)
Album Releases
URBAN METTA SERIES
Where it all started.
Urban Metta represents Phil's initial vision and deep dive into creating music with the intention of healing and enlightenment. By incorporating positive intentions, higher vibrations and empowering affirmations to focus on enhancing love, compassion and self-knowledge.
FIELDS OF LIGHT 
Released in 2018 on the Heart Dance Records label. Fields of Light offers an hour long ambient journey into the healing sound of 432 Hz. 
Taking listeners deep into their own inner worlds, this album further expresses the idea that there is much more to life than this physical experience.
Visit the Wall of Love to hear what people are saying about Phil's music.